attention all veterans
Join VFW and become a member of the greatest veteran's service organization on the planet.



Online Reporting
[Click Here to submit a report online]
Department of Veterans Affairs
APPLICATION FOR ANNUAL CLOTHING ALLOWANCE
Traffic Court assistance for homeless
(or formerly homeless) veterans

Post 7589's
Service Officers
are available to assist you.
Please call for an appointment.

703-659-0849
[Email]



Need help with filing VA claims?

VA DVS AGENT SERVICE
2nd & 4th THURSDAYS
0900 - 1500
Post 7589
9304 Centreville Rd.
Manassas, Virginia

Appointments Preferred
Walk-ins Accepted

703-359-1210

Recent Additions and Updates

Auxiliary 7589 President Mary Corkhill and Department Commander Buddy Weekley prepare for the Patriotic Rally at the VFW National Convention in St. Lewis.

Warren Ewell, Pete Slusher, Joel Chase and Paul Chese with quite a haul of aluminum pull tabs. Thanks to donations from all over including our Bingo players.
ALUMINUM CAN TABS NEEDED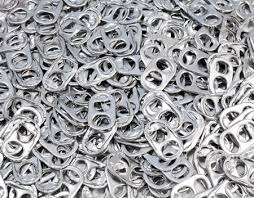 For many years Comrade "Pete" Slusher has been collecting aluminum can tabs on an ad-hoc basis. I didn't know the significance of the tabs until I just did a little research.
For almost 15 years the Shriners have been collecting the tabs in support of their program to provide funds for the world class Boston Hospital burn treatment program. The hospital provides much of its burn services free to the needy due to the efforts of the Shriners. Funding for the Boston Hospital burn program comes from many sources but part of it, in no small way, comes from the Shriners selling the pure aluminum can tabs.
Aluminum can tabs are made of pure aluminum unlike the can itself. The value of the pure aluminum tabs is lost if they are recycled with the whole can. By snapping off the can tabs and getting them to the Shriners we can make a contribution to their wonderful program. All the significant funds the Shriners get from selling the pure aluminum tabs goes the Boston Burn Clinic.
Pete has the contact to get the tabs to the Shriners. As a new Post Community Service initiative lets have everyone make a concerted effort to get the tabs from their aluminum cans to Post members at VFW events and at Bingo.
I'll keep a count and we'll publicize it in the Newsletter so we can see how we are doing from week to week month to month etc.
Pete tells me that two local kids were burned some time ago in Manassas in a tragic accident and were beneficiaries of the free Boston Burn Clinic program. This can be a case where a very little effort done by a whole lot of people can have a very big impact, so lets all go to work on it.
Comrade P. Chase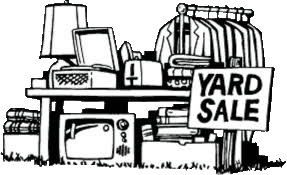 YOUTH COMMITTEE YARD SALE
SEPTEMBER 13, 2014
7 AM - 1 PM
Contact Pete MacLeod 703-794-1103
to donate items.
---



34 Games Including:

$500 Progressive Jackpot
4-Corner Stamp Progressive

90:10 Jackpot
(Prize = 90% of sales)

Pull Tabs
$10.00 Bingo Book
(includes Early Birds)
WEDNESDAY MORNINGS
OPEN TO THE PUBLIC

DOORS OPEN 7:30 AM

GAMES START AT 9:15 AM
SPECIAL
BUY 2 BOOKS
GET A 1/2 BOOK FREE