attention all veterans
Join VFW and become a member of the greatest veteran's service organization on the planet






Our facility is available for rentals.
To make an appointment with our building manager
please call 571-285-7904.
For additional information click the Hall Rental tab on the menu bar at the top of this page.
Online VFW Program Reporting
[Click Here to submit your report online]
Department of Veterans Affairs
APPLICATION FOR ANNUAL CLOTHING ALLOWANCE
Traffic Court assistance for homeless
(or formerly homeless) veterans

Need help with filing VA claims?

VA DVS AGENT SERVICE
AT POST 7589

2nd & 4th Thursdays
9:00 AM - 3:00 PM
You may also
visit the Fairfax office.
9990 Fairfax Blvd.
Suite 120
Fairfax, VA 22030

703-359-1210
Post Service Officer
703-659-0849
so2@vfw7589.org

Recent Additions and Updates
Auxiliary President Mary Corkhill works the Auxiliary booth at the Manassas Fall Jubilee on October 1.
Terry Bursey and Curt Vaughn hand out Trick-or-Treat safety message bags at the Manassas Fall Jubilee.
A couple of happy Trick-or-Treaters to be.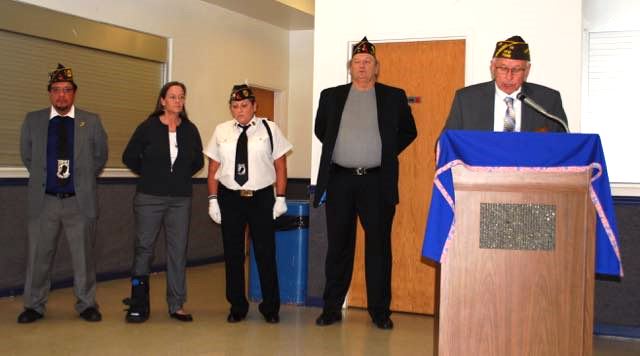 At a memorial ceremony on September 16, Post 7589 Commander Pete MacLeod reads the names of recovered MIAs as Juan Rodrigues, Toni Barber and Rebeccah Christovich from American Legion Post 10 and Post 7589 Senior Vice Commander Ron Link observe.

34 Games Including:

$500 Jackpot
(Starts with 51 numbers)
4-Corner Stamp Progressive

90:10 Jackpot
(Prize = 90% of sales)

Pull Tabs
$10.00 Bingo Book
(includes Early Birds)
WEDNESDAY MORNINGS
OPEN TO THE PUBLIC

DOORS OPEN 7:30 AM

GAMES START AT 9:15 AM
SPECIAL
BUY 2 BOOKS
GET A 1/2 BOOK FREE